Industrial Concrete Coatings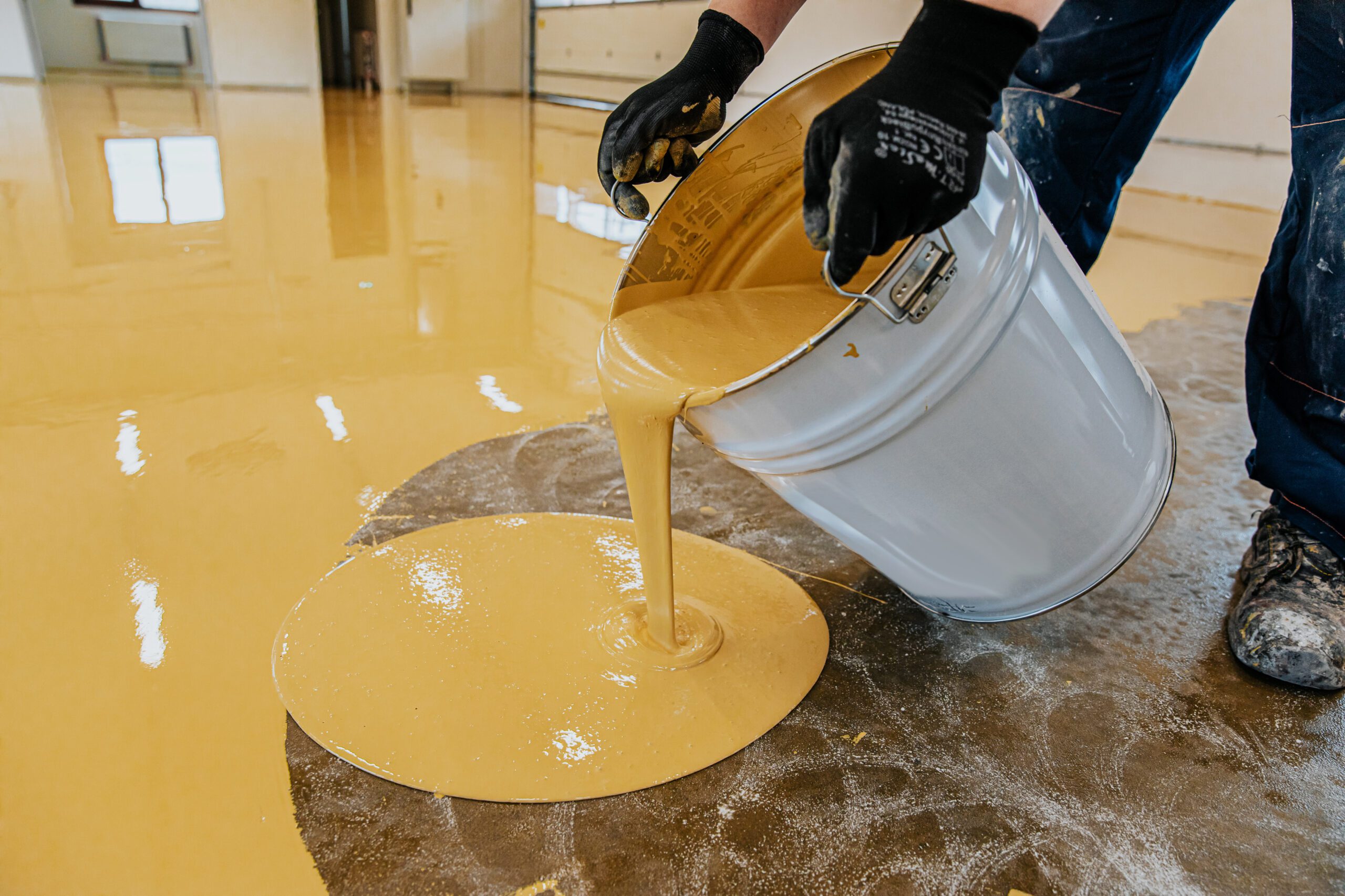 Since 1995, we've been specializing in concrete coating, polishing, and resurfacing. You can resurface all types of concrete, this increases appearance, durability, and safety. Resurfacing concrete with epoxy and/or urethane coatings provides a smooth, flat floor that can reduce trips and falls.
According to OSHA, the majority of workplace incidents come from slips, trips, and falls.
CONTACT US!
Ask about our Multi-Service Advantage Plan, which includes discounts and extended warranties when you combine our janitorial services and concrete coating services!
CONTACT US!
What's wrong with my floor the way it is?
Concrete coatings or a concrete polish can increase the brightness and aesthetics of the facility. In addition to that, it will also increase the durability and strength of the floor from wear and use.
Concrete Coating Systems & Solutions
Epoxy and other resinous concrete resurfacing systems can be used to repair surface cracks and damage, while optional decorative elements, striping, slip resistance and high-performance topcoats add the finishing touches.  Epoxy resurfacers make floors easier to clean and prevent concrete dusting.
Finishing off your epoxy or other concrete floor coatings with just the right thin-film topcoat is a very economical way of providing your floor with additional polymer attributes and even longer wear.  Options to choose from include UV resistance, slip resistance, chemical resistance, electrostatic dissipative, and more.  The urethane topcoat over top of an epoxy floor creates a harder surface that is less porous and abrasion resistant. Available in gloss and satin.
Epoxy mortar is a reinforced coating application that adds 1/4″ of coating to your floor. Epoxy mortar provides extreme durability to withstand high-volume, heavy-wheeled traffic. Urethane mortar is thermal-shock resistant, which means it's great for concrete under extreme temperatures. Plenty of other options can be added to this application.
Polished concrete is a great alternative to tile, linoleum, and carpet. It is more cost-effective than more expensive coatings. Concrete is stronger, more durable, and has a longer lifespan than alternative flooring options. Both new and old concrete is polishable and never needs waxing!
Decorative flake coatings are a beautiful, monolithic application that consists of a blend of vinyl flake chips. The layer of vinyl chips is then coated with epoxy and urethane. These types of floor coatings are great for offices, retail and commercial facilities. Decorative flake coatings provide great strength and pleasing aesthetics. They provide excellent slip resistance, abrasion resistance, and chemical resistance.
Adding lines and logos to your concrete floor system is great for marking areas and adding aesthetics to your facility. Unlike vinyl or painted-on lines, we apply ours under the urethane top coat, which adds 50% more protection, increases visibility, and adds longevity. Additionally, we also have the capability of adding logos and text to your floor.
Control joints and cracks easily accumulate dirt, dust, debris, grease, and other liquids. Control joints are easily chipped and cracked under normal wear. Filling and repairing your joints and cracks offers easier maintenance and increased durability. Our polyurea joint/crack filler is a self-leveling, flexible material that provides increased protection, chemical and abrasion resistance and a seamless appearance.
Why Choose Us
Licensed, insured, and bonded to do business in the state of Pennsylvania and New York.
Over 24 years of experience in the industry.
Our employees are trained on OSHA Standards, GHS Hazard Communication, and SDS Sheet Identification.
We are an ISNetworld and Avetta verified contractor with an A rating.
We are constantly improving our procedures, training, and technology provided.
What Client's Say
Professional, reliable, and competitive is how I would describe B&T. In a nutshell, they have the whole package meaning they have experienced crews, equipment, and sales experience to provide the best this industry offers. Ed Stover has over 16 years of experience meeting with plant, facility & engineering managers as well as building owners. His ability to evaluate site conditions, use of the facility, capabilities of his products, and ability to filter all that to meet budgets is spot on.
Frequently Asked Questions